A sample of the creative process and the fun we have working in comics!

Just the Fax, Tom!
When I was working on the Spectre, John Ostrander used to like to do his Mr. Magoo impersonation as the Spectre when we got together to plot issues. One morning, while I was waiting for a Spectre plot from him I did a Mr. Magoo Spectre drawing, then faxed it to his house. That led to me doing a whole series of great comic strip characters as the Spectre. Every time John got one of these faxed to his house he knew I needed something constructive to do.



TO ENLARGE A DRAWING, CLICK ON IT.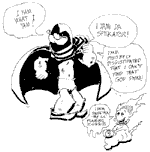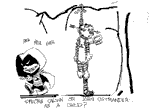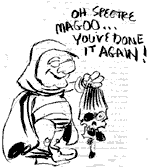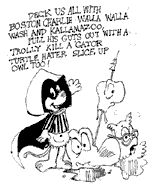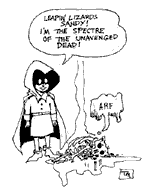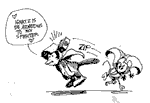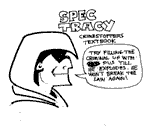 Home |
About Me |
Buy Stuff |
Behind-the-Scenes |
Online Comics |
Links
---
© 2022 , PO box 271, Mt. Freedom, NJ 07970
All other © & ™ belong to their respective owners.